Articoli principali con tag it
Rubriche: MUSICA (2) SUSSURRI (4) COMPUTER (1) SCACCHI (1) CINEMA (1) OPINIONI (1)
Autori: Davide Riccio (1) Marco Giorgini (1) Anita Gooda (1) Fabrizio Guicciardi (1) Asif Khan (1) Federico Malavasi (1) Beatrice Di Venosa (1)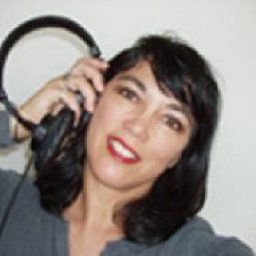 MUSICA
|
http://www.chinablueart.com/
Ogni città o paese può avere un suono suo caratteristico. Il suono di Venezia è senz'altro quello dell'acqua. Ogni momento del giorno e della notte le acque di Venezia suonano sugli argini delle rive e su tutta l'opera... |
13/8/2008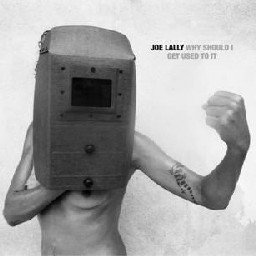 MUSICA
|
Comunicato stampa
Joe Lally, membro fondatore dei Fugazi, si è trasferito a Roma con la prospettiva di suonare in Italia ed in Europa. Lally ha iniziato a scrivere la sua musica; subito dopo i Fugazi hanno deciso di prendersi una lunga pausa. Senza... |
7/5/2011
SUSSURRI
|
Who I am
Kiss me(I forget it) I walk in the dark room I walk under this winter sky (perhaps it's the music) (perhaps it's too crowd) but kiss me (I forget it) to make space for your words for your smiles You dance I too (I forget it) 'cause in my mind... |
25/12/1995
SUSSURRI
|
Italian Therapy
(Terapia Italiana)The time was July and some english girl was bored. University, it must be said, has a lot to be said for it, but also, its limitations, and it was these limitations which niggled away at her now. After three ardous... |
25/6/1996
COMPUTER
|
Capisci Internet??!!... e allora!
Scuriosando tra le vastità del curioso mondo dei NewsGroup, qualche tempo fa' un header aveva richiamato la mia attenzione."NEED FAST CASH?, HERE IT IS!" Allora ho scaricato il messaggio ed ho scoperto che conteneva al... |
25/1/1997
SUSSURRI
|
Friends
As I stand here and seeYou have always been with me From times of good and bad from being happy to being sad. It is you who has given me peace allowed my mind to be at ease Give me courage and support and all the other qualities that you have... |
25/7/1997
SCACCHI
|
Chess Assistant 3.0
In previous issues I talked about ChessBase and BOOKUP so this month I want to talk about the latest version of Chess Assistant: version 3.0!Chess Assistant 3.0 is a database for Windows 95 which is compatible with Genius 4 or 5 and... |
25/2/1998
SUSSURRI
|
DAY BY DAY
Why am I still herenot too distant but not yet near do I belong in this race thinking about money with a false face what is that I want to do to tell you the truth I have no clue is it that I am lost or in dispair or may be is it that I do... |
25/2/1998
CINEMA
|
IN & OUT
---------------------------------------------------------------------------------------------------
USA, 1997 Director:
Frank Oz
Cast:
Kevin Kline, Joan Cusack, Matt Dillon, Tom Selleck
Screenplay:
Paul Rudnick Holmes
Photography:
Ron Hahn... |
25/3/1998
OPINIONI
|
What about justice!
Here we are! Once again we are talking about italian justice and it clearly splits the mind. We still feel mocked by those who are called the difenders of justice and the helpers of weak and just. It is not old enough the news that... |
25/3/1998