Articoli principali con tag t
Rubriche: MUSICA (2) MATEMATICA (1) SUSSURRI (3) CINEMA (2) EDITORIALE (1) OPINIONI (1)
Autori: Gianfranco Franchi (1) Fabrizio Guicciardi (1) Thomas Serafini (1) Anita Gooda (1) Untold Evening Tales (1) Michele Benatti (1) Marco Giorgini (1) Giovanna Cracco (1)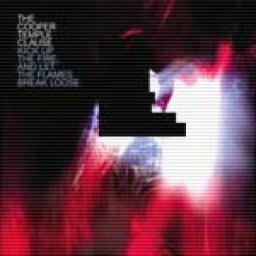 MUSICA
| SEE THIS THROUGH AND LEAVE / KICK UP THE FIRE, AND LET THE FLAMES BREAK LOOSE Reading è la culla d'una delle band più promettenti della nuova generazione: i The Cooper Temple Clause, band dalle sonorità polimorfiche e dalla camaleontica identità:... |
10/2/2006
MUSICA
|
Lyrics
Estate, caldo, vacanze, ed io di nuovo qui con voi con altre due lyrics da gustarsi fino in fondo.Le due canzoni di questo numero di KULT sono entrambe in inglese e parlano di storie d'amore finite che hanno lasciato nell'anima dei segni... |
25/7/1995

MATEMATICA
|
Soluzioni delle olimpiadi
Ecco! Lo sapevo che andava a finire così. Non ho ricevuto nemmeno una soluzione (probabilmente quelle che mi avete inviato si sono perse nei meandri della burocrazia di certe strutture comunali...)Comunque siano andate le... |
25/9/1995
SUSSURRI
|
Italian Therapy
(Terapia Italiana)The time was July and some english girl was bored. University, it must be said, has a lot to be said for it, but also, its limitations, and it was these limitations which niggled away at her now. After three ardous... |
25/6/1996
SUSSURRI
|
will come
And when tomorrow will come this picture will be deleted like it has never been inside my head with no regrets with no solutions and I won't remember your smell, the moving chain of your hairs flowing around like a bunch of rice spread on a... |
25/3/1997
SUSSURRI
|
So blind
I was sotired so blind I felt so heavy walking alone in the mist so empty and there were no rhymes left for my mouth there were no secret stories written in my diary and all seemed so grey so dusty and I missed you and I hardly noticed and I... |
25/9/1997
CINEMA
|
And if they'd filmed it in Hollywood?
Eevi doesn't want to hear herself say no, even if means she has to kill you. Eevi lives with her big sister Ami but she has no intention of leaving, as her sister would like her to. Eevi gets thrown out but she... |
25/1/1998
EDITORIALE
|
Last DOS number
Talking of unkept promises...There are a few interesting thing to tell you: at the beginning, when we started, it was more or less the days of Wolf3D, so we thought "why don't make our readers walk in a virtual 3d environment and find... |
25/2/1998
CINEMA
|
Will it snow for Christmas?
It depends where you are.
At one time I thought I had a moral responsibility towards my fellow man to go and see this film. "Will it snow for Christmas", together with "Love Stories", which I haven't seen yet, had seemed for... |
25/2/1998
OPINIONI
|
Rights that can be taken for granted
In front of violence (that is not necessarily only physical), of obtuseness, of judgements suggested out of ignorance, I always feel the same sensation: a dull anger that rises from my tummy to throat, but it... |
25/7/1998