Articoli principali con tag out
Rubriche: MUSICA (1) SUSSURRI (4) COMPUTER (1) EDITORIALE (1) SCACCHI (1) CINEMA (2)
Autori: Davide Riccio (1) Marco Giorgini (1) Matteo Ranzi (1) Fabrizio Guicciardi (1) Federico Malavasi (1) Michele Benatti (1) Beatrice Di Venosa (1)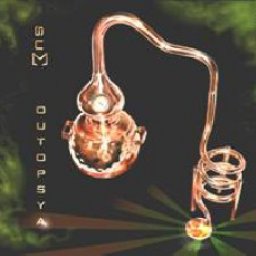 MUSICA
| All'insegna della più audace sperimentazione tra metal, fusion e progressive il visionario disco d'esordio di Luca Vianini e Evan Mazzucchi. A sei anni dalla nascita, il duo trentino lancia il manifesto definitivo della propria filosofia sonora:... |
1/12/2009
SUSSURRI
|
April
It was the end of April it was my moment of joy there was this old moon above me there was my lake to admire and while I tried to find me out and whatever I didI had got you beside meI had got someone to love and you, my sun, you had got me and... |
25/3/1995
SUSSURRI
|
It's easy
(to let you enter into my mind)
They tell "this morning is another morning"They tell "when the facts become something to talk about it's all over" They tell, to say the truth, that you don't matter anymore, but it's like a whirstle it's like... |
25/3/1996
SUSSURRI
|
Prague Journey
I wanna narrate a tale about a man who fell in love with a Town and the incredible story that occurred to him.I can call this man like M.The Town I am speaking about is Prague. M. left his home town onThursday 4th in the afternoon with... |
25/5/1996
SUSSURRI
|
U LOOK SO WONDERFUL
(kinda of)
U come out offa darkU come with da muzicIt's like U R just a Dr(ing)eam"Where have you got your pill(low)s?"Blue(s)Eyes is dancing on da table shaking da soulU know it isn't TRUE wish I love U wish I love U butU come out... |
25/6/1996
COMPUTER
|
Capisci Internet??!!... e allora!
Scuriosando tra le vastità del curioso mondo dei NewsGroup, qualche tempo fa' un header aveva richiamato la mia attenzione."NEED FAST CASH?, HERE IT IS!" Allora ho scaricato il messaggio ed ho scoperto che conteneva al... |
25/1/1997
EDITORIALE
|
Last DOS number
Talking of unkept promises...There are a few interesting thing to tell you: at the beginning, when we started, it was more or less the days of Wolf3D, so we thought "why don't make our readers walk in a virtual 3d environment and find... |
25/2/1998
SCACCHI
|
Chess Assistant 3.0
In previous issues I talked about ChessBase and BOOKUP so this month I want to talk about the latest version of Chess Assistant: version 3.0!Chess Assistant 3.0 is a database for Windows 95 which is compatible with Genius 4 or 5 and... |
25/2/1998
CINEMA
|
Open the cupboards, we're English.
Just like "Mojo" ("Soho"), which I talked about a few issues ago,"Metroland" delves into the recent past to give a key to reading the present. The mediocre section "British Renaissance", which plays host to this film... |
25/2/1998
CINEMA
|
IN & OUT
---------------------------------------------------------------------------------------------------
USA, 1997 Director:
Frank Oz
Cast:
Kevin Kline, Joan Cusack, Matt Dillon, Tom Selleck
Screenplay:
Paul Rudnick Holmes
Photography:
Ron Hahn... |
25/3/1998